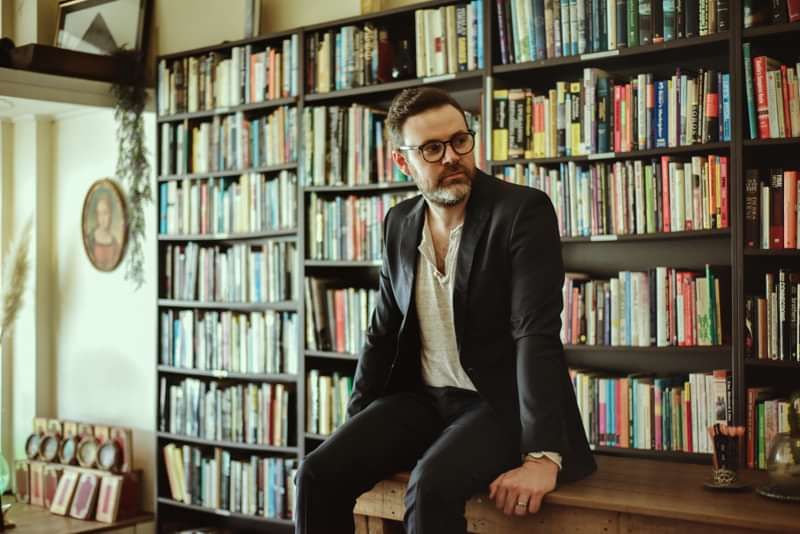 With Katie Noonan
Katie Noonan + JACK CARTY
Buy Tickets
Celebrated Queensland artist Katie Noonan will be presenting Joni Mitchell's Blue accompanied by guitar virtuoso Ben Hauptmann. According to Mitchell, Blue was "the purest emotional record that I will ever make in my life… there's hardly a dishonest note in the vocals." Over the past 20 years, five-time ARIA award-winning artist Katie Noonan has proven herself one of Australia's most hardworking, versatile and prolific artists. Named one of the greatest Australian singers of all time by the Herald Sun, Katie has produced 20 studio albums throughout her career, with seven times platinum record sales under her belt and 27 ARIA award nominations that span diverse genres.
"Blue is an album that unequivocally changed my life. From a compositional, lyrical and vocal performance point of view it has inspired me deeply. I love that the album was gifted to me from another female artist, and it is an album I regularly recommend to up-and-coming female artists also. Joni's artistry and music genius is unparalleled, and I absolutely love singing her songs." Katie Noonan
Sure to please not only Joni fans but lovers of music and poetry alike, this concert will be a spine-tingling evening you won't want to miss.
Supporting artist with Katie is Jack Carty Prolific Australian songwriter Jack Carty has been making, touring, and releasing original music since 2010. Touring across Australia, The UK, North America, Europe, and New Zealand; festivals from Brisbane to Barcelona; & co-writes with the likes of Josh Pyke, Dan Wilson (Semisonic), The Once, and Katie Noonan;
OFFER 1 Dinner & Show - $88 ( Main Meal only) & show
OFFER 2 Show Only - $59 Limited tickets but you can still enjoy a meal down stairs by booking our A La Carte restaurant prior to the show.
Desserts are always on offer to purchase on the night at the concert
Drinks can now be delivered to your table by ordering & paying through our Mr YUM Ordering App
Due to catering tickets are closed off on the day of the concert
but can still be purchased by phone or emailing us.
Concert is performed upstairs in the Sorrento Room @ Centro CBD
please note that unfortunately at this stage there is no disable access or lift
Doors open 6.30pm Dining starts 7.15pm Show time 8pm
Booking Fees Apply
Important
Ticket cannot be exchanged or refunded for any reason including Covid illness or isolation unless the show is cancelled or rescheduled but tickets can be resold.