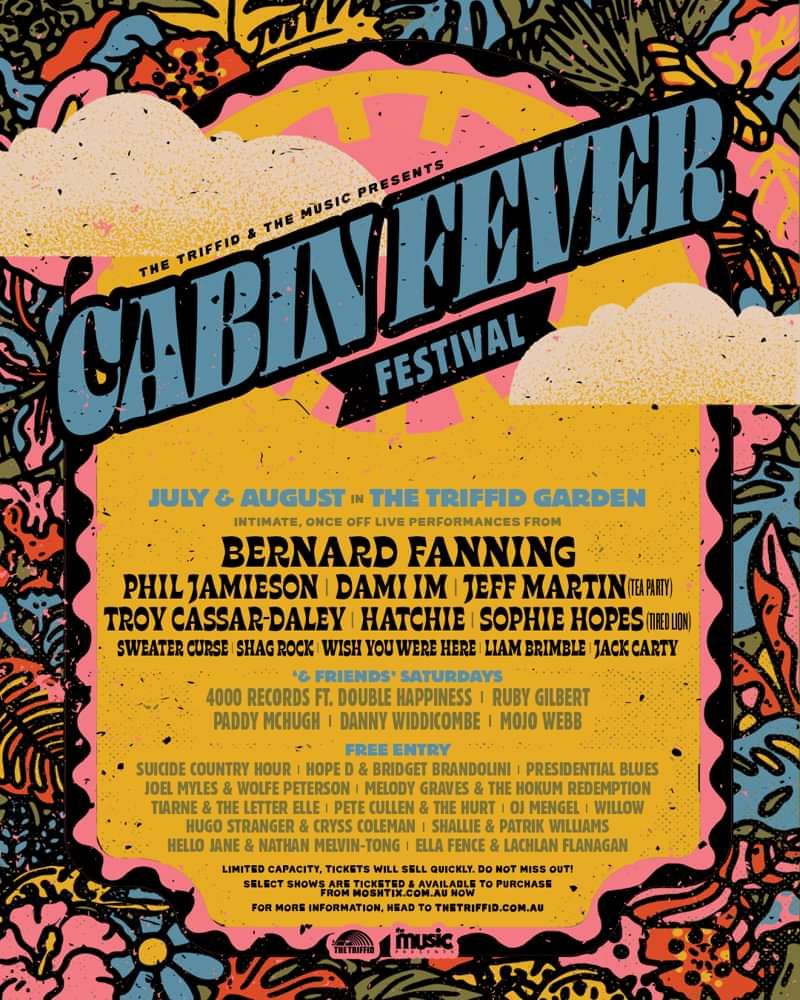 Jack Carty – Live: A Cabin Fever Festival event
JACK CARTY
$25.00 + BF
Entry Requirements: 18+ ID Required
Buy Tickets
Award-winning Australian songwriter Jack Carty has been taking his quiet truths and breathtaking live show to audiences around the world since he first started recording and releasing original music in 2010.
Now in 2020, ten years into a career spanning five full length albums and two EPs, soundtracks, festivals, co-writes, and tours big and small (sharing stages with the likes of Katie Noonan, Josh Pyke, Bernard Fanning, Matt Corby, Lisa Mitchell, Ingrid Michaelson, Brett Dennen, Justin Townes Earle and Joshua Radin along the way), Carty has released his latest offering – The World When It's Sleeping. A collection of five songs written and recorded on returning to Australia after two years spent living, writing, recording and touring in The UK and Europe.
The move home was inspired by Carty's growing family, and you can hear the joy, the wonder, the vulnerability and the love in these self-produced indie-folk vignettes, recorded between home studios in London and Brisbane. Moody, lyrical, at times both cinematic and intensely personal; The World When It's Sleeping is Carty at his, raw, honest best.
The World, When It's Sleeping is out now.
---
Kicking off on July 10th, Cabin Fever will feature local artists performing at a variety of free and ticketed events. Artists will include Bernard Fanning, Dami Im, Troy Cassar-Daley, Jeff Martin (The Tea Party), Hatchie, Sweater Curse, Lagerstein & Shag Rock amongst many others.
In a series of cabaret seated events, The Triffid will celebrate the rebirth of our states live music scene in a month-long program in the leafy Triffid garden. To compliment the amazing talent showcased; production and staging are being heavily upgraded to ensure the experience far outweighs a live stream.
What the last three months has proved, is that nothing comes close to seeing an artist live, in the flesh, performing in an intimate setting. With the calibre of artists being programmed, these performances are one off and potentially some of the most memorable shows you will ever see at The Triffid.
2020 has seen all manner of hardship come our way, which has greatly affected the Brisbane music community at large during these unprecedented and crazy times. To their credit; tens of thousands rallied around to contribute to Fire Benefits, positive social rallies and to continue the ethos that music and arts in Queensland are a collaborative initiative.
The Triffid will be abiding by all current Covid regulations whilst striving to provide the best event experience you've come to expect from QMAs Metro venue of the year.