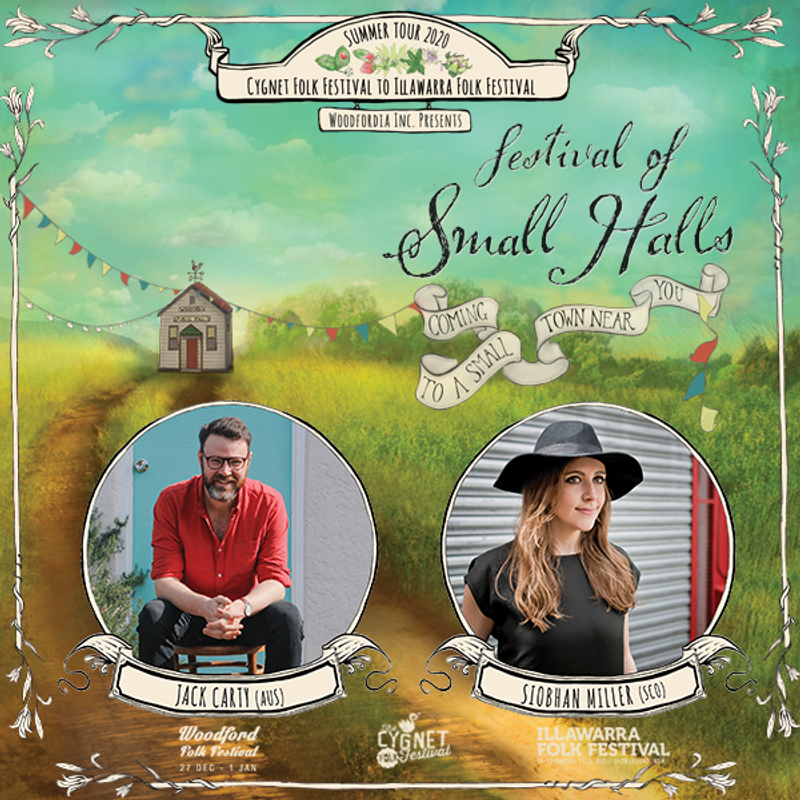 Festival of Small Halls
JACK CARTY
$20.00 + BF
Entry Requirements: All Ages
Buy Tickets
Frederickton School of Arts is located in the heritage town of Frederickton in the Kempsey Shire. The foundation stone was laid in November 1903 by Sir Harry Rawson, Governor of NSW. The Hall enjoys a commanding position on the banks of the Macleay River and local regard the hall as an important part of the town's history.
Festival of Small Halls rolls into Frederickton on Friday 31 January 2020 with Siobhan Miller (SCO) and Jack Carty (AUS).
Doors open 6.30pm for 7pm start.
Tickets available online, or at the Kempsey Shire Council, 22 Tozer Street, West Kempsey.
Frederickton School of Arts is located at 20 Macleay street, Fredericton, NSW.