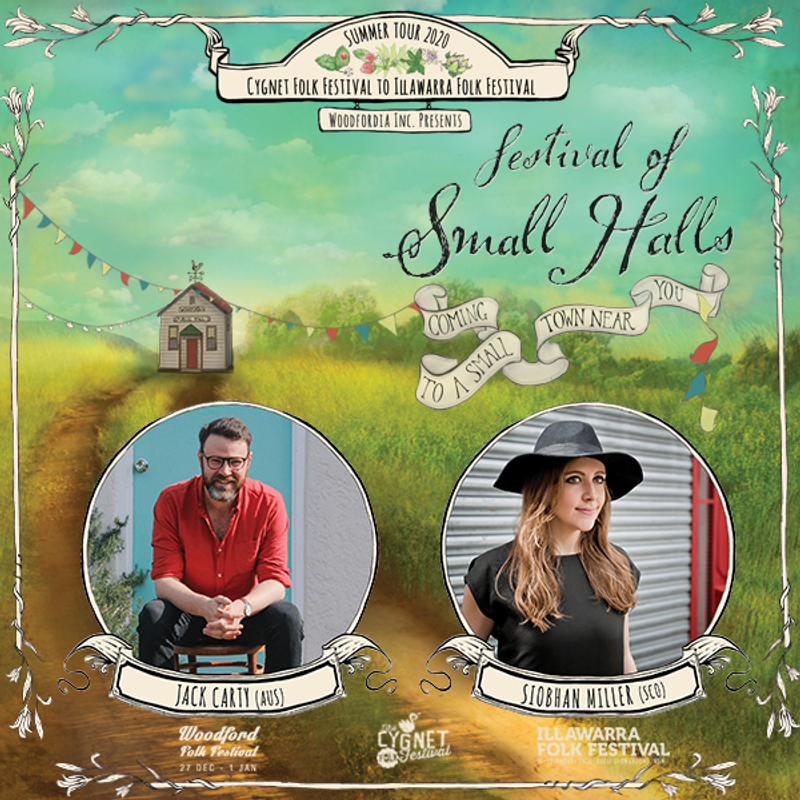 Festival of Small Halls
JACK CARTY
$20.00 + BF
Entry Requirements: All Ages
Buy Tickets
If the Marthaguy Hall could talk, it would speak of family history, pastoral pride, big seasons and slim ones. It would joke about the time Father killed a red-back mid-eulogy, of kids catching yabbies while parents filled their cups, of weddings, balls, births and deaths. If you were lucky it would share with you the magic of the hall. The way it makes strangers come together, lifts spirits and quells fears. Its rafters weigh heavy with the prayers, laughter, good yarns and precious history of its people. And oh, how it can host a party!
Festival of Small Halls rolls into Marthaguy on Monday, January 27th 2020 (public holiday!) with Siobhan Miller (SCO) and Jack Carty (AUS).
Doors open 6.30pm for 7pm start.
Tickets available online.