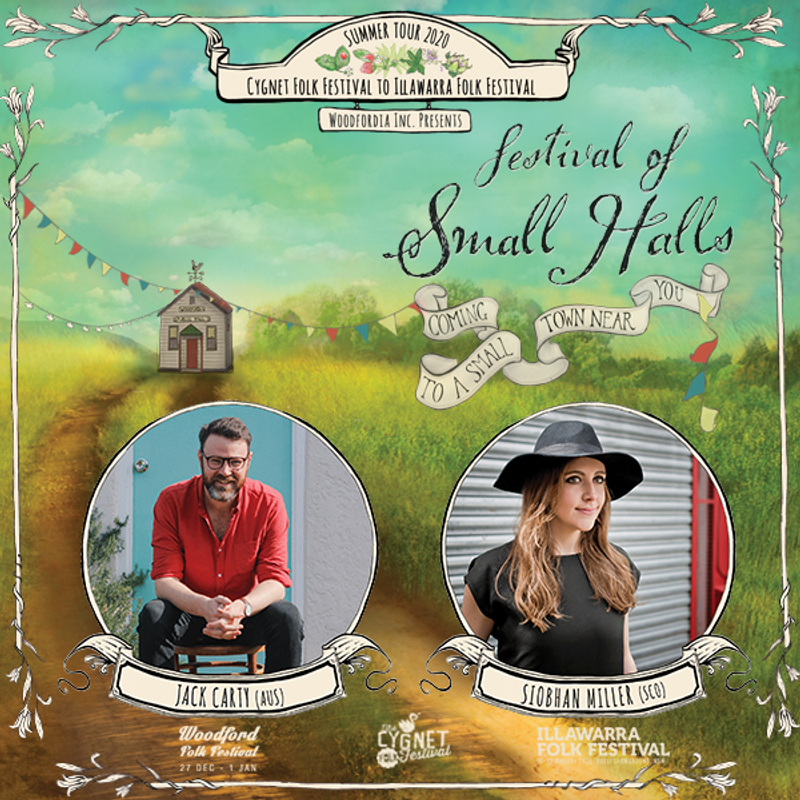 Festival Of Small Halls
JACK CARTY
$20.00 + BF
Entry Requirements: 18+ ID Required
Buy Tickets
The Southport Community Centre, set in its small coastal town, is the hub for community events and gatherings in the far south. SCC's outdoor performance stage is so splendid it has its own name, Bruce's Deck. Named after the late historian Bruce Poulson, who combed the region for its fascinating stories, our deck has excellent acoustics. The music will pour over you on its way to the surrounding rolling wooded hills. Do come dressed for all weathers. The internet onsite is sporadic. SCC has wheelchair access.
Festival of Small Halls rolls into Southport on Saturday, January 4th 2020 with Siobhan Miller (SCO) and Jack Carty (AUS).
Doors open 6.30pm for 7pm start.
The Southport Community Centre is located at 8606 Huon Highway Southport.